For a while now we've all been pretty vocal about the VMAs snubbing the legendary Missy Elliott.   No shade, but the year that Jennifer Lopez was announced as the Video Vanguard Award recipient was definitely the year that we'd all had enough of the disrespect.  At that point, MTV needed to stop playing in our faces or be prepared to throw hands.  Finally, they came to their senses and announced that Missy Elliott would be the 2019 Video Vanguard Award recipient.  Missy came through and gave us the performance we were hoping for.
Her performance literally had everything that folks had been tweeting and commenting on IG.  We got the iconic garbage bag suit, a cameo by a grown ass Alyson Stoner, and our favorite Missy hits.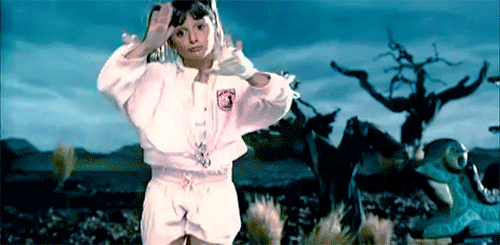 I do have to say, I'm still side eyeing MTV for only give our girl 7 minutes to perform but I'm gonna let that ride for now.
Shout out to the legendary, ICONIC Missy Elliott for finally getting her due credit.  Missy's music videos were light years ahead of their time, even when you compare them to what we see now.  Missy "Misdemeanor" Elliott made a career out of excelling outside of the box.  Her music played a major part in the soundtrack to our teenage and early adult years.
If you missed it, you can check out her performance and the acceptance speech below: